I've been a gamer since the first time I played Pac-Man on an Atari 2600, and I love how games make you forget about everything else while you're playing. I also love art, music, fashion, and technology. All of these are super important to me and are the areas I want to infuse into the culture of Anorak.
My early life
Being born in the 80s, I grew up as gaming exploded, from playing arcade games at the mall and skating rink, to all the fantastic games released on consoles and PCs over the last 30 years. My personal favorites are shooters. I started playing games like Wolfenstein 3D and Doom on my first PC in the early '90s, and then more recently, I was a long-term Halo player from Halo 1 to 5. Nowadays, it's Fortnite or various web3 games.
I also discovered electronic dance music in my late teens and early 20s. I didn't realize it at first, but electronic music was an extension of the old-school hip-hop and breaks that I listened to at the skating rink when I was a pre-teen. Little did I know that the DJs playing songs like Planet Rock, Don't stop the Rock, and Jam on it to pre-teen me were warming up older me for the rest of my life. It's one of those things in life that you do not know will become such a core part of your being until you're older.
The music was always the glue bringing everyone together, but it was also much more. You had a rich culture of creative people that formed the community. All of us in it together at the forefront of a new music scene. That community, and the sense of belonging I felt from others in the scene, was something I hadn't felt before and helped shape who I am today. My respect for the uniqueness of individuals, my love for music, street art and fashion, and so much more.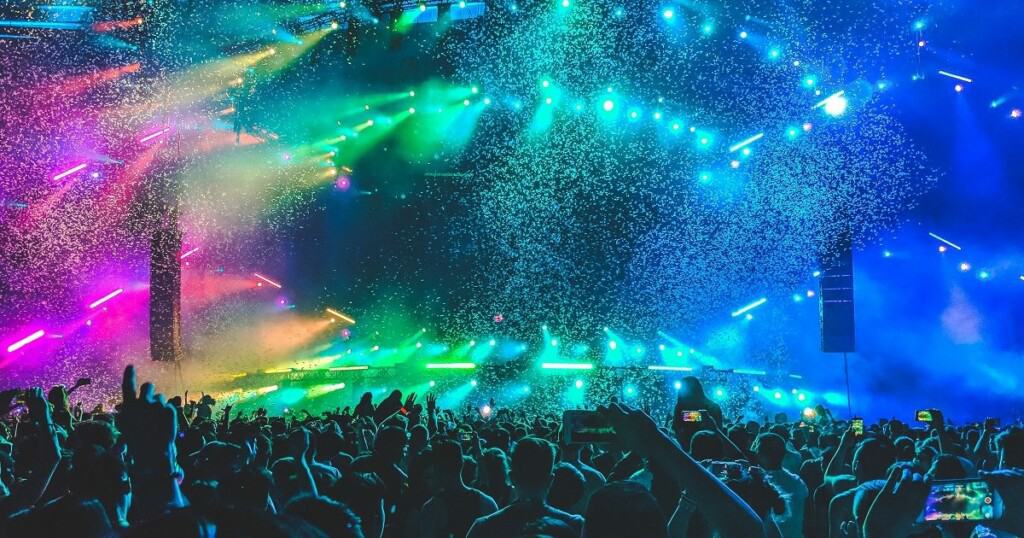 Throughout all the music and gaming in my life, art and fashion have been deeply ingrained, and I believe you can't have one without the others. They're all entwined and overtime they grow from being loved by a small group of passionate trendsetters to global adoption.
The next frontier
Just as gaming and dance music moved from the fringes of society to mainstream. I believe the ideas being created in web3 will as well.
As a person who's always been fascinated by technology, science fiction, and what the future could entail, the ideas that Satoshi Nakamoto laid out in "Bitcoin: A Peer-to-Peer Electronic Cash System" get me excited about what's to come in our future.
It's already led to an explosion of disruptive ideas that are reshaping many areas of our lives and inspired me to wade deeper into the blockchain space over the last seven years. I've envisioned creating a decentralized project that combines all of the things I love — technology, gaming, music, art, and fashion. I've slowly worked on that vision and believe now is the perfect time to ramp up the project.
Enter Anorak.
My vision for Anorak
I envision Anorak as a premium lifestyle & culture brand focused on web3. At our core, we will be all about web3 culture and will grow into an entertainment, apparel, and esports company with passionate fans across the Metaverse.
This vision is also reflected in our logo. The logo combines Anorak's A and a circle to reflect a portal into the Metaverse. Our (soon-to-be) iconic pink color was chosen as a nod to our edgy, cyberpunk-influenced culture.
Building Anorak as a decentralized organization will not be easy, but I believe it is the ideal structure that keeps with the ethos of web3. It introduces new ownership, incentives, and community models that we will need to use and continually evolve as web3 pushes the boundaries of our current thinking and ways of doing everything.
The path forward
This is where you come in. Anorak will need gamers, developers, marketers, content creators, vibe creators, and others to join and make Anorak a brand we can all be proud of.
To set us on a successful path, we need to kickstart our community and generate revenue to ensure we can build for the future. I have outlined an initial roadmap as an idea and I hope that you will help improve it with your contributions and feedback. Ultimately, I believe we need to blend traditional revenue models (advertising, premium subscriptions, talent solutions, merchandise, etc.) with our new web3 ideas to build a long-lasting company.
Roadmap 0.1
Build the first generation of Anorak's social hub and experiment with different business models for revenue generation.

Too many web3 projects are built with nothing more than a meme and a dream, and ultimately fail because they are unable to build upon the dream. By already having a working product for us to iterate on together, I hope our success is more realistic.
The platform is currently able to track various interactions like creating posts, articles, products and games. As well as actions like comments and reactions. We will use these to reward our members in future phases as we grow.

Launch our Ruby Membership Card to attract our first 1000 members.

A free mint will be provided to our first 1000 hand-selected members and will come with many fantastic perks.

Launch our Founders Membership Card.

A premium membership level for 1000 members that will provide exciting incentives exclusive to Founders Membership cardholders.

Launch our first collectibles collection.
Continue to evolve Anorak's culture and offerings for its members.
Items 1-4 above are already built and are only waiting for the ideal time to launch them.
Let's go!
I hope you are excited about this vision as I am, and I look forward to building it with you. Into the Metaverse, we go!
Leave your comments below and make sure to follow us on Twitter, sign up on Anorak, and turn on notifications to be the first to know about our latest activities.